Hi all, my first post here, and sorry if I'm not doing this right.
At the Chinese Stack Exchange site, we're currently discussing adding ads that are relevant to our community. See:
https://chinese.meta.stackexchange.com/questions/1697/community-promotion-ads-2020
The community votes on which to include.
The most obvious candidate (in my mind) would be Pleco. I whipped up a candidate: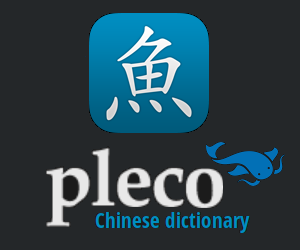 (
Edit
: I originally got the dimensions wrong here [I fixed it now]. It's 300 x 250 pixels, not the other way around.)
But I'm not skilled at making these things. (Hopefully it gives an idea of what's required.) I'd love to see a slick Pleco ad, but I don't have the skills.
Would you please let me know your thoughts on this.
Last edited: