I am having Pleco now on three Android phones. - While on one of them - actually the one that I use most - example sentences in the search result are marked with a +, which allows to save these sentences immediately as flashcards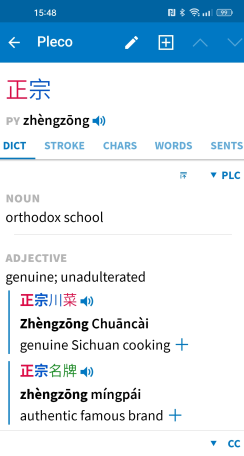 On the two other phones this option is not available.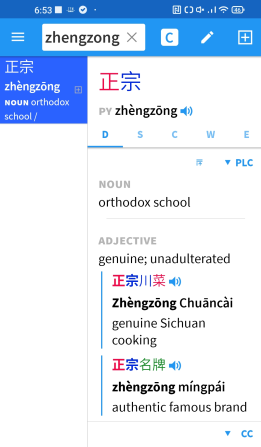 Is this difference due to different versions of Pleco? - Or is there an option in the settings that I may have chosen for the phone that the first screenshot is from and may not have been chosen for the other two phones that the second screenshot represents?